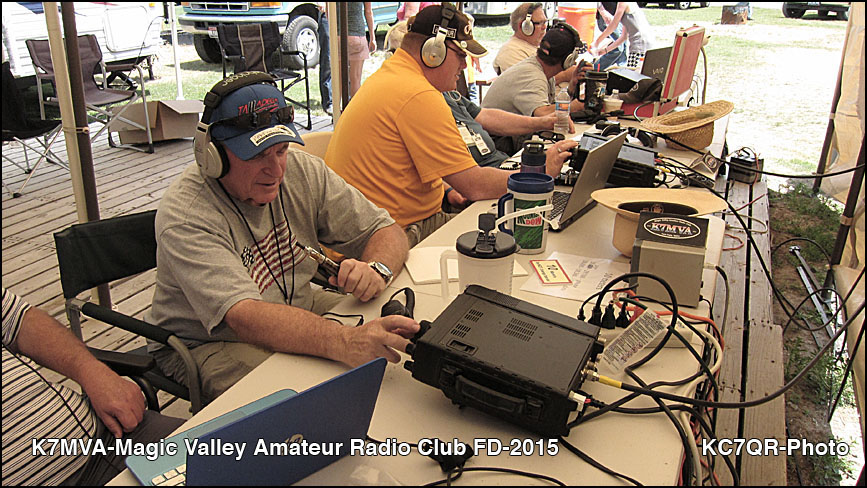 Operations in full swing. Saturday afternoon the bands were HOT, and so was the operating.
Front to back...
Steve Hagerty K7WKR, (just out of the picture) and Jim Kennedy, W7OUU, are tuning around on 10 meters to find some contacts.
Jeremy Brown, KA7BIF and Doc Humphrey, AD7M, (behind Jeremy) are winding up on 15 meters.
"Bil" Johnson, K8MPW, and Kelly Klaas, K7SU, are racking up points on 20 meter SSB.