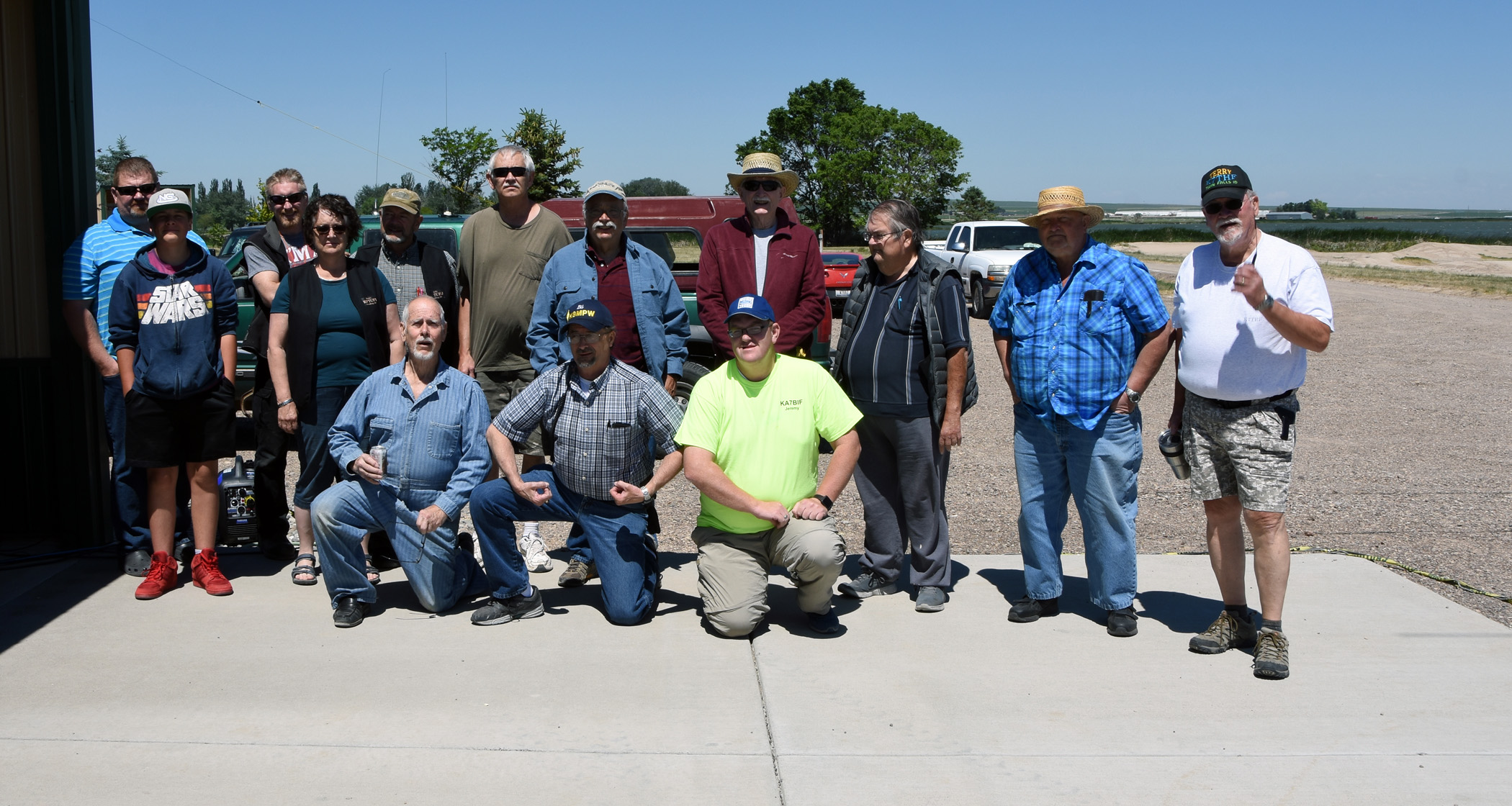 THE MOTLEY CREW
We had many more folks show up during the course of the weekend but this was the crew just as things were about to kick off Saturday around noon.
Back row: Brack McMurtrey KI7LVZ, Alex Payne KF7LDR, Kelly Goodman KF7UFJ, Larry Laub K7LTL, Tim Gascho KI7CFN, Doc Humphrey AC7M, Steve Hagerty K7WKR, Terry Nelson AD7P, Terry Fletcher K7THF
Middle row: Ryan (grandson of K7LTL), Rosey Goodman KF7UFI
Front row kneeling: Bill Carver W7AAZ, "Bil" Johnson K8MPW, Jeremy Brown KA7BIF.
Kelly Klaas K7SU taking the picture.