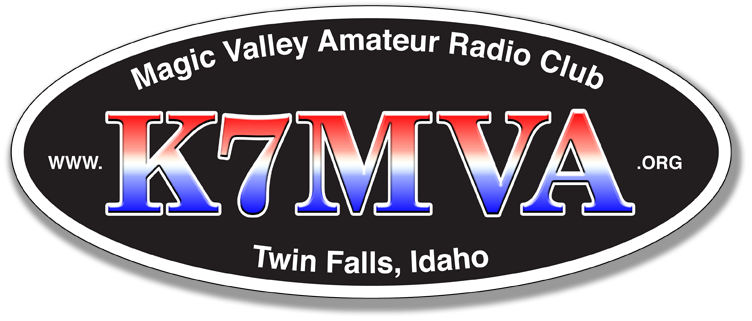 2013 JOTA EVENT
All photos courtesy of Doc, AC7M
| | |
| --- | --- |
| The MVARC ARES-RACES trailer was a popular spot this year as scouts, parents and leaders go to see how emergency operations would be handled in the event of an emergency. | |
---
Scouts are looking ov

er the shoulder of Jim, W7OUU, as he demonstrates HF communications. Scouts from the Magic Valley area were able to talk to scouts in other parts of the country.
---
| | |
| --- | --- |
| Kelly Jenrick (left-KB7RFT) and MVARC President Mike Payne, W0LVJ, communicate the "old fashioned" way as they make sure everything is ready for the onslaught of scouts to visit from all over the area. | |
---
Kelly, K7SU, gives i

nstructions on how HF works and the various "modes" of communication available for demonstration.
---
| | |
| --- | --- |
| | Another view of the MVARC ARES-RACES communications trailer as scouts file through to watch and communicate with other scouts from around the country. |
---
Left....Hooking things up...Kelly, K7SU, ties down the end of the "long wire" that one of the HF stations will be using as an antenna.

Right....Steve, K7WKR, looks for a good place to run the coax to the HF antenna.
---