M
agic

V

alley

A

mateur

R

adio

C

lub


- News - 
Email news events to web @ K7MVA . org
| | | |
| --- | --- | --- |
| | MVARC maintains an Email List with over 150 subscribers.  This Email List is used by members for discussion about daily amateur radio activities and club events.  It's a great way to stay informed of what's happening in the Magic Valley regarding amateur radio and club activities.  To be placed on the MVARC Email List, send your email address to "web @ K7MVA.org"                            | |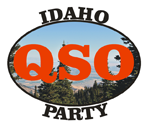 For more information about MVARC or amateur radio, please email  kelly @K7SU.com
REPORT ILLEGAL RADIO OPERATIONS TO THE FCC HERE
New MVARC Officers for 2021

President: Alex Payne WØLVJ
Vice President: Pending
Secretary:  Brent Adamson, K2SAW
Treasurer: Terry Nelson AD7P
Member at Large: Bob Brodovsky K6UDA
MVARC Appoints New ARES/RACES Liason  Dec. 14, 2020
We wish to inform you that as of January 1, 2021, Terrell (Terry ) Fletcher, K7THF, who has been the Liaison Officer for the Magic Valley ARES/RACES HAM Emergency Communication group of the Magic Valley Amateur Radio Club (MVARC) and the Amateur Radio Emergency Service (ARES) Twin Falls County Emergency Coordinator, will be retiring from these positions after approximately 10 years of service. He is being replaced by Jeremy Brown, KA7BIF, who will be assuming both positions. The availability of amateur radio emergency communication services will continue uninterrupted as a call-when- needed resource in keeping with our Memorada of Understanding with each respective County and Agency.

The Magic Valley Amateur Radio Club continues to encourage HAM operators to train, enhance their qualifications and make themselves available to support our local communities and emergency management operations. We are actively developing improved communication resources which serve not only our everyday hobby but also to be prepared to serve when needed to support our communities.
While Terry intends to remain active in the emergency and public service communications arena, please address your needs to Jeremy, who can be reached at. Email_ka7bif@ka7bif.com___.

Sincerely,
Brent Adamson,K2SAW, President, Magic Valley Amateur Radio Club
Terrell Fletcher,K7THF, MV ARES/RACES Liaison Officer, T.F. County ARES Emergency Coordinator
Jeremy Brown, KA7BIF, MV ARES/RACES Liaison Officer, T.F. County ARES Emergency Coordinator
Monitor 3.858 mhz. Day and Night
Some of us in the Magic Valley have started monitoring 3.858 SSB on 75 meters when we get a chance.  We are using it as an all-call type of fun frequency, similar to 2-meters.  It's an effort to get more involvement in HF.  Try calling out on the frequency.  You may just find someone to talk to and you will be surprised at the coverage you can get on 75 meters especially during the day.
ARRL Accepts Final Band Plan Changes July 2020
Here are the highlights to the proposed amateur radio band plan changes recently approved by the ARRL.

80 Meters:
Bottom of Phone band moved from 3.600 to 3.650-WB (Wideband) and ACDS (Automatic Controlled Digital Station) defined – 3.600-3.650
Technicians given 3.900 – 4.000 phone and image
40 Meters:
WB/ACDS defined 7.100 – 7.125 (No more unwritten rule Novice CW segment!)
Technicians given 7.225 – 7.300 phone and image
30 Meters:
WB/ACDS defined 10.135 – 10.150
20 Meters:
WB/ACDS defined 14.105 – 14.150
18 Meters:
WB/ACDS defined 18.105 – 18.110
15 Meters:
WB/ACDS defined 21.150 – 21.200
Technicians given 21.275 – 21.350 phone and image
Novices given 21.025 – 21.200 RTTY/Data
12 Meters:
WB/ACDS defined 24.925 – 24.930
10 Meters:
WB defined 28.120 – 28.190 (All classes)
WB/ACDS defined 29.200 – 29.300 (Extra, Advanced, General)
For more detailed information HERE is a link to a PDF of the entire plan.
Hands-Free Law Link to Print
The Hands-Free law now in effect in Idaho does now allow drivers to use a "mobile communication device" such as a cell/smart phone operating the vehicle.  This law does NOT apply to the operation of an amateur radio.  Many police agencies in the state may not be aware of the exemption for radio amateurs.  It is advisable to copy this law and highlight the amateur radio exemption then let the officer read the exemption in the event you are pulled over for allegedly violating this law.  Below is a link to a PDF that you can print and keep in your vehicle.  The exemption for radio amateurs begins on line 29 of the printout in describing what a "mobile communication device" is NOT.
https://legislature.idaho.gov/wp-content/uploads/sessioninfo/2020/legislation/H0614.pdf

MVARC June 2020 Meeting Results
Now that things are opening up again after the Covid-19 situation, MVARC held its first regular monthly meeting since March on June 13.  It was decided at the meeting that Field Day would take place at the club station at 2988 Falls Ave. East in Twin Falls on Saturday and Sunday, June 27 and 28th.  At this time plans are to operate with two stations.  Setup time is Friday evening at 6 p.m. when we will set up the trailer tower and inverted vees.  Please come help set up.  We will continue with setup Saturday morning the 27th and operations will begin at noon on Saturday.  Everyone is encouraged to help set up and stay and operate.  It is not known yet whether we will operate all night.  It depends on who shows up to operate.
There will be a work  party at the Hansen Butte (146.76) repeater on Saturday June 20 at 6 a.m.  If you need directions and would like to help please contact MVARC President Brent Adamson  brent@ k2saw.com. 
Idaho QSO Party 
MVARC would like to thank everyone who participated in the 2020 Idaho QSO party.  Everyone seemed to have fun and participation by Idaho hams seemed to be a lot higher this year.  We are looking forward to next year and also processing this year's logs.  If you still have questions about the event, click the link.
Idaho QSO Party Link
State of Idaho Digital Fusion Net.
The SIDFN currently meets each Thursday evening at 1845 hours MDT.  For information on how to join the system please GO HERE.
We currently have roll call and take FUSION questions and ham gear wanted or for sale.
Idaho Section ARRL Introduces New Idaho ARRL Website  12/8/2018
It's a new look for the Idaho Section ARRL website.  The new site launched officially at midnight December 8, 2018.  The new site has many resources for Idaho hams that were not previously available including a forum page.  There are several forums that you can now participate in and new ones can be created on the fly.  The statewide repeater list has also been updated and there is an online form that you can fill out and send with corrections you may have to the current list.  There is a COMING EVENTS page where you can list upcoming events and activities for your local ham radio club.  This is also a work in progress so new features will be added along the way.  If you have ideas for features please email K7SU @arrl.net.  The link for the new site is www.idahoarrl.info.  Be sure to pass it along to others who may not know. 
INFORMATION FOR ALL THE REPEATERS IN THE JEROME/TWIN FALLS AREA
.